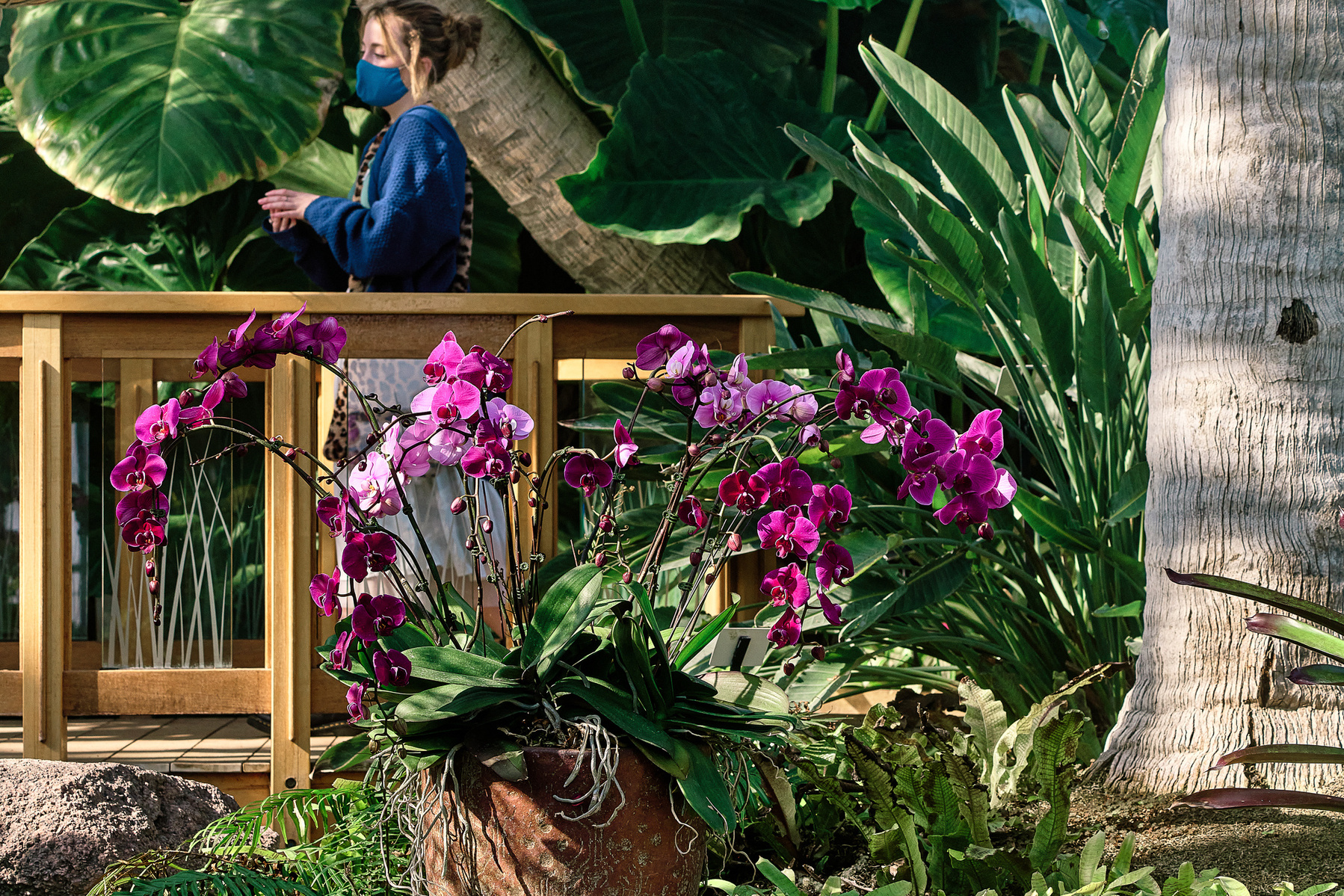 I know we are all more than ready to put winter behind us. However, Chicagoans know a taste of spring can rapidly regress into more bone-chilling cold. Just ask what Chicagoans feel when they hear "cooler by the lake" in a weather forecast in April. This long winter was made profoundly more challenging due to COVID. Forced hibernation and isolation. Fatigue. And yes, a little fatter due to less than healthy eating. Indeed, we are ready for spring.
It might be called a masked spring. It's hiding a bit. Even as snow melts and flowers emerge from the muddy ground, there is trepidation in our hope. Will we see another COVID spike? Will we face another round of gloomy isolation? Are we willing to live again?
Just like those first flowers pushing through the snow, there's a risk of damage by poking up and out. Breaking through the cold, hard ground takes courage.
Yet I insist that we do live again. And I'm saying this to myself. Life is always a risky thing. It always was!
So I am coping. Are you? I get myself outdoors, even when there's still ice on the roads. We recently hung out with friends for the first time in months. We are emerging a bit more each week.
Now that Lent has started, I am praying my faith in Christ will take on new life and growth. Mixing a "faith fertilizer" requires trust and brokenness: I must must acknowledge my own weaknesses and fears. COVID winter has been difficult for sure. Yet when I think that I was in the ER on New Year's Eve 2019 for anxiety, my inner spirit has been largely at peace despite all the difficulties of 2020. Even when at times I sensed a tinge of anxiousness in me, I just kept going. Through it all, God remains faithful.
And I still keep going. It's why I still love photography. It is a catalyst to roam God's creation to capture images of life. And I hope to keep doing that more and more.
So to make that more meaningful, I've started thinking about a small photo book project for this year. I'm hoping to recruit a few local friends who would be willing to spend some time with me and allow me to take their picture (portraits, candids, etc.). I want to hear the stories of how others have coped with COVID life (whether or not one has personally gone through the illness).
Maybe you would want to take part? Would you share your story with me? Would you let me attempt to capture it in a few photos?